Stomach Pain in Longmont, CO
Today, many people suffer from gastrointestinal issues that leave them in severe pain and without any hope for future relief. Whether it's a perpetually upset stomach, a sharp pain in your abdomen after eating certain foods, or inconvenient bouts of diarrhea that leave you embarrassed and frustrated, gastrointestinal problems have many of us dreaming of better days without real belief that they can be achieved.
But at Front Range Gastroenterology P.C., your gastrointestinal condition can be called out and thrown out with the helpful hands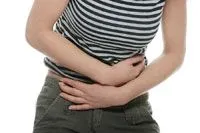 of expert gastroenterologists on site. That's because, as difficult as your symptoms might be making everyday life for you, it's nothing but another day at the office for the professionals on site who have been training for many years to treat your symptoms so you - and your stomach - leave happy.
One of the most common gastrointestinal issues is stomach pain, which can be caused by anything from lactose intolerance to gall stones. In fact, just about everyone has experienced some level of stomach pain during their lives, and while it's rarely debilitating, these pains should be investigated if they persist for longer than a few hours. After all, many of the most problematic health issues start with symptoms as subtle as abdominal or residual digestive tract pain, so seeing your trusted gastroenterologist if symptoms persist is of paramount importance for your continued digestive (and overall) health.
Speaking with one of the helpful professionals at Front Range Gastroenterology P.C. will help get the treatment plan you need started so that you can find full relief of your troubled tummy fast. For more information on how you can find lasting gastrointestinal relief, call (303) 776-6115 today and one of the expert gastroenterologists on site will be happy to assist you in achieving a happy tummy right here in Longmont, CO!
For more information on stomach pain in the Longmont, CO area call Colorado Center for Digestive Disorders at (303) 776-6115 today!