Gastroenterology Relief From Hepatitis C
Are you suffering from an irritable stomach that seems to feel uneasy far too often? How about sharp pains in your abdomen that make you want to keel over right on the spot? Do you ever feel like your entire digestive tract is trying to tell you something, but you just don't know what?
At Front Range Gastroenterology P.C., finding full relief from gastroenterology issues like these are what the experts on site are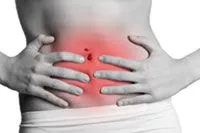 here for, extending reliable and helpful techniques and procedures for all your gastroenterology needs.
One of the most frightening issues that gastroenterologists at Front Range Gastroenterology P.C. can help you overcome is Hepatitis C, an infectious disease caused by the virus of the same name that primarily impacts the liver.
Symptoms
While it shows few to no obvious symptoms early on, Hepatitis C that is left untreated over a long period of time can cause scarring of the liver and even cirrhosis. The latter condition is characterized by the replacement of healthy liver tissue with degenerative tissues that can ultimately give way to complete loss of liver function. In the long run, extending the life of a Hepatitis C virus can cause total liver failure, liver cancer, or even potentially-fatal esophageal or gastric varices, which are very dilated sub-mucosal veins that can lead to severe bleeding.
Treatments
While there is no vaccine available for Hepatitis C, it can be treated through medication or surgery, as prescribed by your trusted gastroenterologist.
If finding full relief from Hepatitis C or any other gastroenterology condition is something you're wanting to experience once and for all, then give the experts at Front Range Gastroenterology P.C. a call today at (303) 776-6115 and allow them to treat your digestive issues right here in Longmont, CO!
For more information on Hepatitis C in the Longmont, CO area call Colorado Center for Digestive Disorders at (303) 776-6115 today!